ClpInterior.hpp File Reference
#include <iostream>
#include <cfloat>
#include "ClpModel.hpp"
#include "ClpMatrixBase.hpp"
#include "ClpSolve.hpp"
#include "CoinDenseVector.hpp"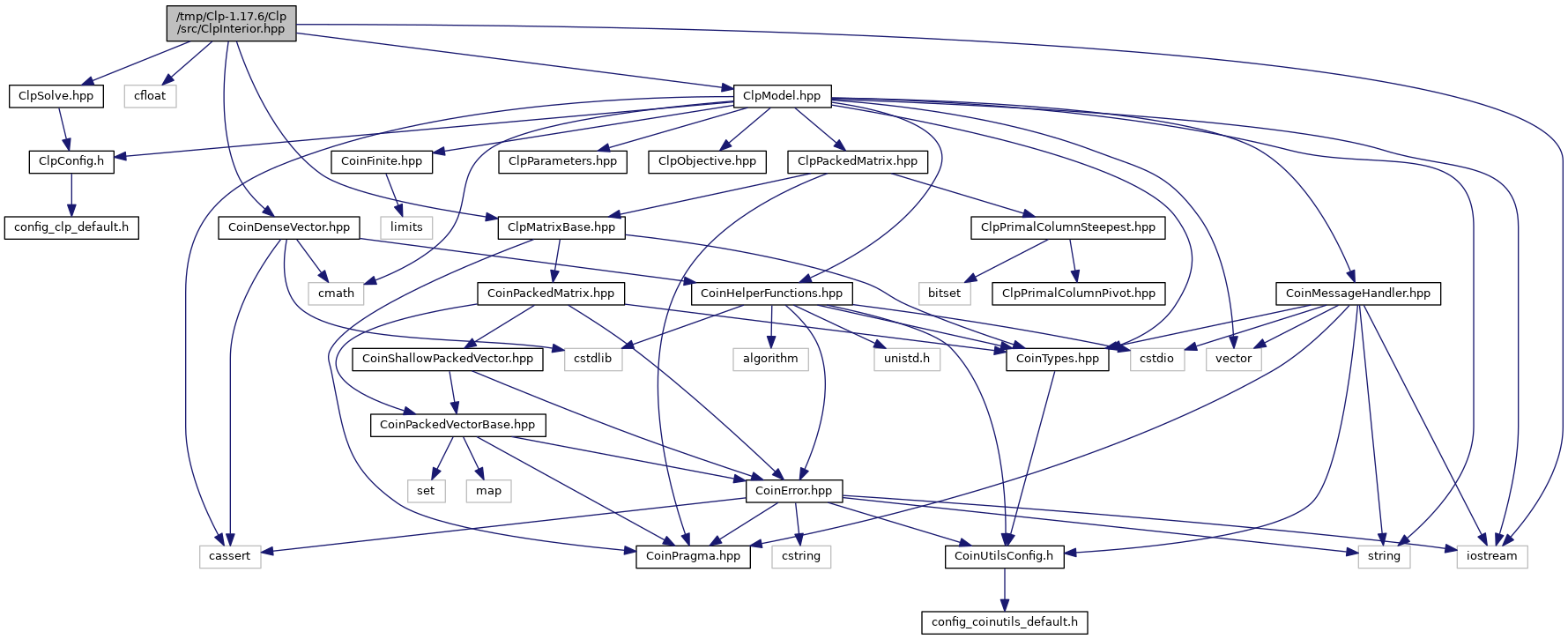 Go to the source code of this file.
---
Define Documentation
---
Function Documentation
void ClpInteriorUnitTest
(
const std::string &
mpsDir,
const std::string &
netlibDir
)
A function that tests the methods in the ClpInterior class.
The only reason for it not to be a member method is that this way it doesn't have to be compiled into the library. And that's a gain, because the library should be compiled with optimization on, but this method should be compiled with debugging.
It also does some testing of ClpFactorization class