Editing the COIN-OR Wiki Pages and Creating Problem Tickets
Since there have been malicious attacks on the COIN-OR project webpages, you must register on login to edit wiki pages or create a problem ticket. To register select "Register" in upper right corner of the project trac page. After registering you will be logged on. This logon is valid for all COIN-OR projects. If you logout or close your browser, then you only need to login by selecting "Login" at the top of the project trac page.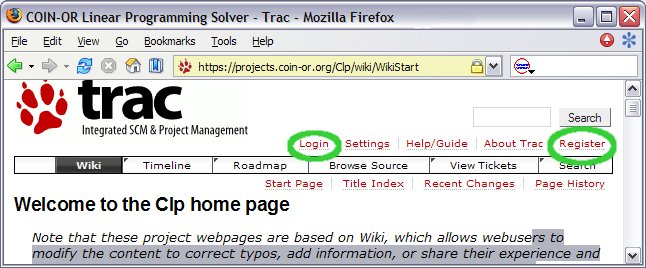 If you see the following message, you should select the "OK" button to continue: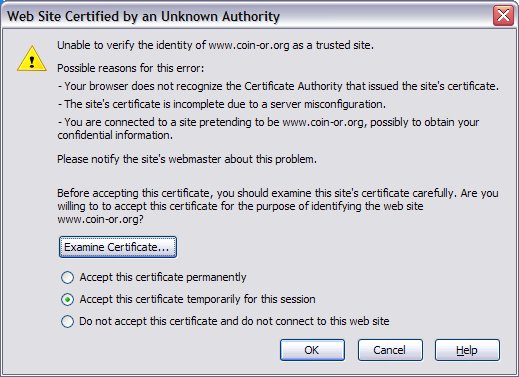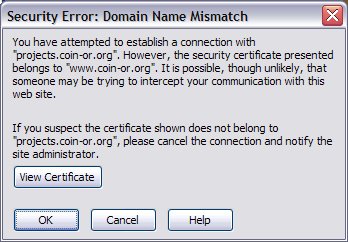 After you have logged on, then there will be buttons for editing the Wiki page and creating a ticket.